CONFERENCE
Final Program
Click here to see the relevant pdf
Summary Program
Click here to see the relevant pdf
Guidelines for oral presentations
Click here to see the relevant pdf
Guidelines for poster presentations
Click here to see the relevant pdf
Keynote Speakers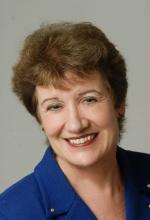 Christina Maslach, University of California, Berkeley, USA
Title:TBA
Christina Maslach, is best known as one of the pioneering researchers on job burnout, and the author of the Maslach Burnout Inventory (MBI), the most widely used research measure in the burnout field. In addition to numerous articles, her books on this topic include Burnout: The Cost of Caring; the co-edited volume, Professional Burnout: Recent Developments in Theory and Research (with Wilmar Schaufeli); and three publications with Michael Leiter -- The Truth About Burnout; Preventing Burnout and Building Engagement: A Complete Program for Organizational Renewal; and Banishing Burnout: Six Strategies for Improving Your Relationship with Work. The two latest publications are based on Christina's work as a consultant with various organizations on issues of job burnout. Among Christina's other honors are the presidency of the Western Psychological Association, the Distinguished Teaching Award and the Social Sciences Service Award from the University of California at Berkeley , and her selection as a Fellow of the American Association for the Advancement of Science (which cited her "For groundbreaking work on the applications of social psychology to contemporary problems") Christina has been the Chair of the Academic Senate of Berkeley University and is currently a Professor Emerita in the University of Berkeley and the Editor of the Burnout Journal.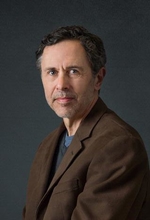 Ronald M. Epstein, University of Rochester Medical Center, USA, Director of the Center for Communication and Disparities Research
Title:ΤΒΑ
Ronald M. Epstein,M.D. is Professor of Family Medicine, Psychiatry & Oncology at the University of Rochester Medical Center, and board-certified in Family Medicine and Hospice and Palliative Medicine. He is Director of the Center for Communication and Disparities Research, which focuses on how to improve communication between clinicians, patients and their loved ones. He also directs the Deans Teaching Fellowship program to promote excellence in medical education. He has over 200 publications. Dr. Epstein's research has addressed important barriers to communication, compassion and patient/family-centered care. In 2009, his team demonstrated the positive effects of an educational program in mindful communication on physician empathy, burnout and clinical care. He has over 170 peer-reviewed publications relating to communication in medicine and medical education, mindfulness and resilience.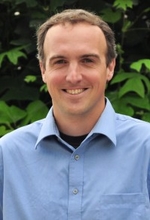 Kevin Eva, University of British Columbia, Canada, Editor in Chief, Journal of Medical Education
Title:TBA
Dr. Kevin Eva,is Associate Director and Senior Scientist in the Centre for Health Education Scholarship, and Professor and Director of Educational Research and Scholarship in the Department of Medicine, at the University of British Columbia. He completed his PhD in Cognitive Psychology (McMaster University) in 2001. Dr. Eva maintains a number of international appointments including visiting professor at the University of Bern (Switzerland) and has consulted broadly around the globe including advisory roles for the National Board of Medical Examiners (US) and National Health Services Education (Scotland). He co-founded the Maastricht-Canada Master of Health Professions Education program. Through his editorship and this research program I strive to promote thoughtful, empirically-based and theory-oriented approaches to the study of practically-relevant educational issues that are informed by knowledge growth in a variety of relevant basic science disciplines. Since 2008 he is the Editor in Chief of the Journal of Medical Education.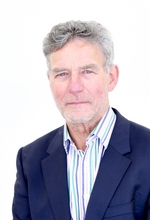 Michael West, Lancaster University, UK, Head of Thought Leadership, The King's Fund
Title:TBA
Michael West,joined The King's Fund as a Senior Fellow in September 2013 and became Head of Thought Leadership in September 2015. He is Professor of Work and Organisational Psychology at Lancaster University Management School, Senior Research Fellow at The Work Foundation, Visiting Professor at University College, Dublin, and Emeritus Professor at Aston University. He was formerly Executive Dean of Aston Business School. His areas of research interest are team and organisational innovation and effectiveness, particularly in relation to the organisation of health services. He lectures, both nationally and internationally, on the results of his research and on his solutions for developing effective and innovative organisations. He has authored, edited and co-edited more than 20 books and has published more than 200 articles in scientific and practitioner publications, as well as chapters in scholarly books.
WELLMED-Improv
During WELLMED 3 members of the WELLMED network will coordinate a "WELLMED-Improv" session where participants will have 60 minutes to discuss and reach conclusions on a topic of their choice.
WELLMEDucate
Given the importance of education in building the link between HP well being and patient safety, a special session will be devoted to identifying the most effective educational approaches at all levels of medical/nursing career. This session will be chaired by Dr. Eva Doherty Director of the Human Factors and Patient Safety, Royal College Surgeons, Ireland, Member of the Editorial Board, BMC, Medical Education. Please check the website for information on the call of abstracts for the special session.
Master class: " How to Design, Develop and Evaluate Healthy Work-Places in Healthcare"
Following the success of the previous master class, this year's Master Class by Christina Maslach will focus on the principles and techniques of designing, and evaluating healthy work places. Using the Areas of Work-Life Model participants will learn how to enhance engagement and resilience in healthcare work places. The master class will take place on May 9 2018. For more information please visit the following link: (PDF)
WELLMED-Primary Care
Given the complexities of primary care, special emphasis will be put on identifying the link between burnout and health profesional well being in general practice. This section will be led by Dr. Andree Rochfort, GP, and the Equip-WONCA group (European Association for Quality in General Practice)
WELLMED-Nursing
Α special section will be devoted in this year's meeting on issues concerning well being and patient safety in nursing practice. 
Publish your work in WELLMED



All presenters will have the opportunity to publish their work in a special issue in the journal Frontiers in Psychology. The special issue is titled

Integrating Healthcare Worker Wellbeing and Clinical Practice: Sisyphean Task or Reconcilable Duty?

Make sure to tick the appropriate box, if you are interested, when you are submitting an abstract!



WELLMED-Network
Members of our WELLMED network include:

Individual experts will challenge existing views and audience beliefs, in a topic of their choice, in a non-conventional format.



Tessa Richards, BMJ Senior Editor - Patient Partneship

Aneez Esmail, University of Manchester, UK

Charles Vincent, University of Oxford, UK

Jane Lemaire, University of Calgary, Canada

David Bates, Editor Journal of Patient Safety, USA

Bryan Sexton, Duke University Health System, USA

Hardeep Singh, Houston VA Health Services, USA

Ronald M. Epstein,University of Rochester Medical Center, USA

Kevin Eva,University of British Columbia, Canada, Editor in Chief, Journal of Medical Education