WORK & FUN
Opening ceremony at the School of Aristotle
Here is the place with the racing water and the deeply-shaded caves, mentioned by the ancient writers, where the greatest philosopher of the antiquity taught the greatness of classical Greek thought and the ideals of the Platonic philosophy to the King's of Macedonia, Phillip II, son, Alexander and the other nobles of the Macedonian court.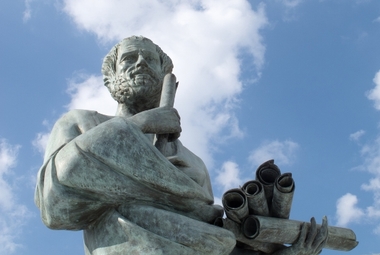 The encounter of these two Great personalities of the ancient world at the Nympheon of Mieza would definitely affect the future of mankind, and of all Western Civilization. In this location we will have the official opening of the 3d Meeting on Well Being and Performance in Clinical Practice (WELLMED 3)
Walk & Talk in Mount Olympus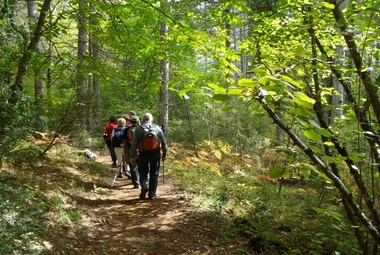 Mythology relates that Stefani, the peak shaped like a wreath as its name implies, was where Zeus sat enthroned. Here in the surrounding area of Olympus, mythology lives on. At dusk, you can just make out a male profile with a hooked nose and long hair in the fading light. Some say that it's the ruler of the gods himself. On the second morning of the conference, we will visit Zeus at his "habitat" following an easy and enjoyable walking path in Mount Olympus. We will split in groups. In addition to our guides, each group will be led by a Well-Med network member who will be responsible for facilitating a "walk and talk" session while enjoying the scenery.
Traditional Greek "Glenti"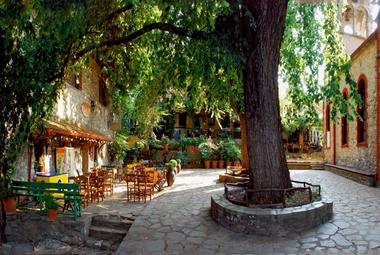 At the old village o Palios Panteleimon we are going to taste traditional Greek delicacies and wines under the sycamores while singing and dancing with live music.
Discover the Kingdom of Alexander the Great, May 13th , 2018
Discover the Kingdom of Alexander the Great (PDF)".

Invited Speakers
Christina Maslach

, University of California, Berkeley, USA

Ronald M. Epstein

, University of Rochester Medical Center, USA, Director of the Center for Communication and Disparities Research

Kevin Eva

, University of British Columbia, Canada, Editor in Chief, Journal of Medical Education

Michael West

, Lancaster University, UK, Head of Thought Leadership, The King's Fund




Please visit our website regularly, for updates on our invited speakers!
Master class (PDF)



"How to Design, Develop and Evaluate Healthy Work-Places in Healthcare" , Christina Maslach



WELLMED-Network
Members of our WELLMED network include:



Tessa Richards, BMJ Senior Editor - Patient Partneship

Aneez Esmail, University of Manchester, UK

Charles Vincent, University of Oxford, UK

Jane Lemaire, University of Calgary, Canada

David Bates, Editor Journal of Patient Safety, USA

Bryan Sexton, Duke University Health System, USA

Hardeep Singh, Houston VA Health Services, USA